The USS BOSTON SSN-703 Sail Project
Bruce McCausland has been on hand with his camera to record these "Little Dig" activities. The pix are shown here in chronological order. The construction began on June 18, 2003.
What you're looking at is the construction of the concrete pad that will support the sail. The sail is about 25' long, 16' high, and 6' wide, and weighs about 100,000 pounds. The New York-licensed engineering firm that we hired determined that the pad had to be a little larger than the footprint of the sail and 4' thick and reinforced with steel bars. Also, the design incorporates mounting bolts to hold the sail firmly. With these mounting bolts in place, we are fairly confident that the sail will not be stolen. (There's a joke there; the mounting bolts were mandated by the engineer.)
---
---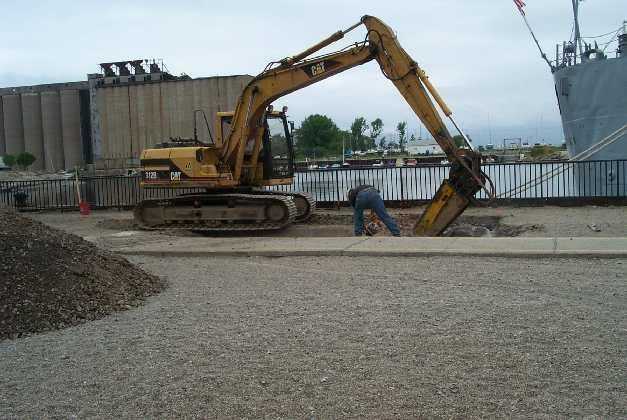 ---
---
---
---
---
---
---
---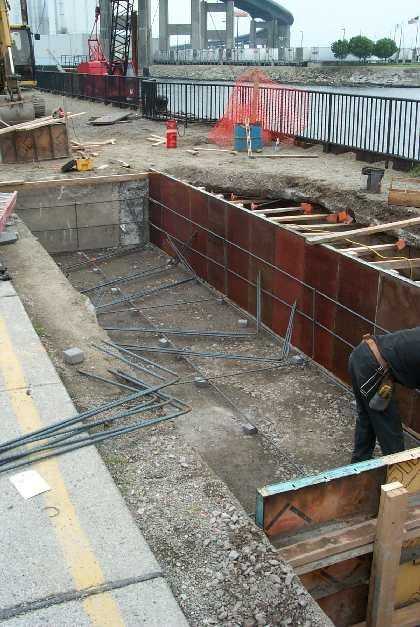 ---
---
---
---
---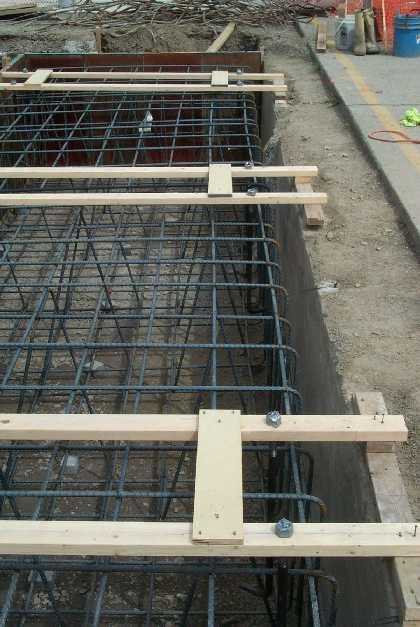 ---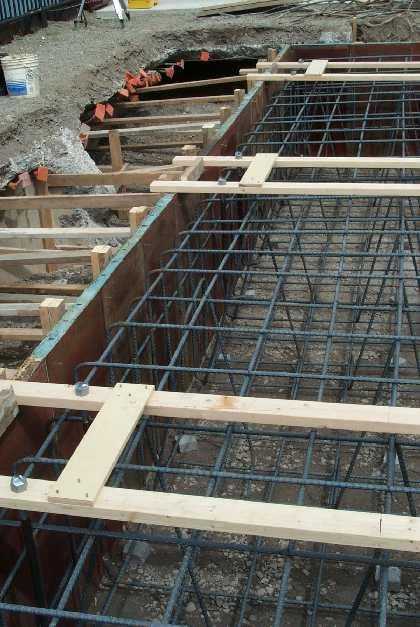 ---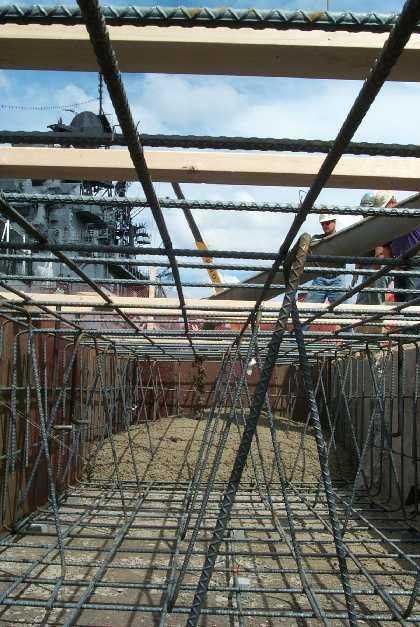 ---
---
---
---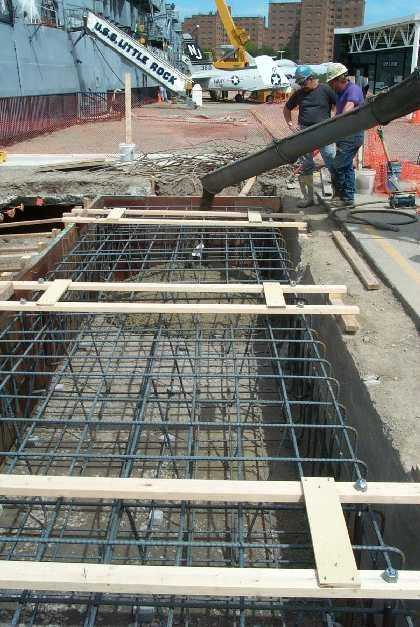 ---
---
---
---
---
Return to Current Events page.
Return to Shipmates main page.